SEVEN Steak Sauces, quick and easy:

Here are some instant sauces you can make to quickly spice up a steak and make it look and taste GREAT. Some are available, made from our shop, and some you can do yourselves.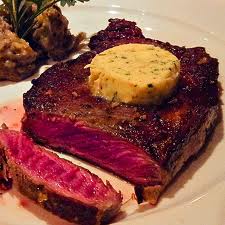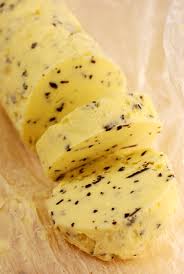 GARLIC BUTTER: you can buy this here at the shop, or simply bash a couple of cloves of garlic in a pestle and mortar with some rock salt until you have made a paste and blend it in to some softened butter with a little chopped parsley and a squeeze of lemon juice.

PORCINI MUSHROOM AND TRUFFLE OIL BUTTER:- Simply buy a small tub from us and melt a knob of it onto the cooked steak before serving, but whilst it is still piping hot.

BLUE CHEESE : get some nice blue cheese, mix with a little lemon juice and a tiny bit of mayonnaise and melt onto the finished steak.

SAUCE MAITRE D' : you can buy this classic French steak accompaniment here at the shop. Melt a little bit on top of the finished steak. It is basically garlic butter with anchovies and Worcestershire sauce.

PEPPER SAUCE: melt a chicken stock cube into some water, add half a cup of red wine, crack a tablespoon of black pepper into it, and reduce over a high heat until you have two or three tablespoons left. Check for pepperiness. Add a little thickened cream if you wish and serve.

INSTANT BEARNAISE SAUCE: Buy a bottle of ready made Hollandaise Sauce from the supermarket. Finely chop a handfull of fresh tarragon and mix with the hollandaise, adding a teaspoon of lemon juice and a big pinch of ground black pepper. Serve alongside the steak.

MUSHROOM SAUCE: soak a handful of chopped porcini mushrooms in boiling water for five minutes, fry up with a big handful of chopped normal mushrooms and a clove of finely chopped garlic, in butter, for five minutes, adding a cup of decent red wine, maybe some finely chopped thyme. Let boil down to nearly nothing, then add a dollop of thickened cream.....You could use port instead of red wine.